The term and concept of Artificial Intelligence is frequently used in social networks and at the academic research level. Day by day, searches through the cyber browser are increasing, and although the term still sounds futuristic or fictional to me – since that appearance of Skynet in the Terminator saga, which by the way has been almost 40 years since its release – I have to recognize that today it is more present than ever.
But what really is artificial intelligence or AI? Doing a quick search within our favorite search engine, we find that artificial intelligence "refers to systems or machines that imitate human intelligence to perform tasks and can improve iteratively based on the information they collect" [1]. The first thing that comes to mind after reading this definition is whether the computer or the machine will one day, or perhaps now somewhere in the world, be doing my job – about this unknown, what was explained in the book "Every man for himself" [2]-.
Now, investigating a little more about the current scope of AI in society, sources indicate that AI is presented in the following examples: 1) chatbots, where the algorithm understands and offers a response (solution) to the user; 2) intelligent assistants, capable of analyzing a quantity of data and offering alternative solutions; and, 3) recommendation engines, which analyze consumption styles and offer suggestions; among others. Then, I realize that I have already interacted with the AI ​​or at least it has interacted with me, but everything has been "involuntarily". I never asked him to do it; It is there that I return to the definition and notice that it is the perfect application for task automation and cost savings – Can you imagine having countless people doing this?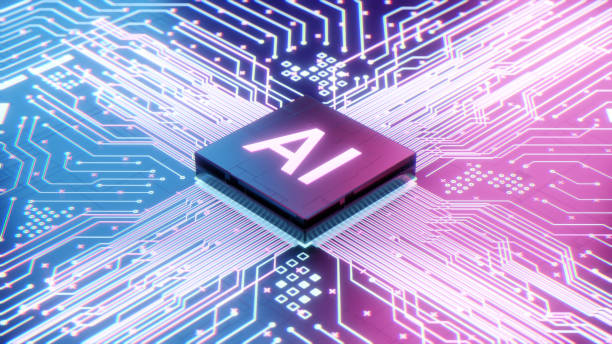 So, will this AI or this way of interacting with it always be like this, without one demanding it? Entering the world of the 3Ws again; I find that there are "voluntary" alternatives for interaction; The best known at the moment is called ChatGPT. ChatGPT (Generative Pre-trained Transformer) is a chatbot developed in Nov22 by OpenAI that has supervised and reinforcement learning techniques, has around 1M users and has received more than positive responses due to its ability to generate very detailed similar texts. to those of a human being. With this idea I decided to try using ChatGPT. After inserting some credentials and permissions later, I was already inside the chatbot. What this tool requires is that the questions or instructions be precise. For example, "Create a one-page article on ChatGPT" was the first query, and I was pleasantly surprised when the chatbot addressed this "need." At that moment I imagined an endless number of uses and the possibility of having woven my ideas better in the first attempt at the thesis, back in 2020. Precisely, here is the great work that the academy has to ensure that the student does not replace his ability to investigation for an AI response.
Finally, after some additional experiences and videos on the correct use of the chatbot, I have decided to use it as a means of consultation and idea generator; as well as, subscribe to pages on social networks about similar tools; The truth is there is an infinity. It only remains to specify and understand the magnitude or the giant that is coming, ChatGPT in its version 3.5 has around 175 billion parameters, while ChatGPT v4.0 -launched in 2024- will have 100 trillion parameters. Companies like Google have turned on the red light, since the way people search would change. Those who now search within a list of results could obtain the answer in a single line clearly and precisely [3].
[1] What is artificial intelligence (AI)? (s.f.). Retrieved February 25, 2023, from https://www.oracle.com/pe/artificial-intelligence/what-is-ai/
[2] Oppenheimer, A. (2019). Every man for himself: The future of work in the age of automation (1st ed.). Barcelona: Penguin Random House.
[3] www.ETBrandEquity.com. (n.d.). Why a new chatbot is 'code red' for Google's search business—ET BrandEquity. ETBrandEquity.Com. Retrieved February 25, 2023, from https://brandequity.economictimes.indiatimes.com/news/digital/why-a-new-chatbot-is-code-red-for-googles-search-business/96720147
Industrial Engineer. Master's degree (DEA) in Analytical Chemistry. He has conducted studies on university-industry linkage, innovation management, environmental science, sustainable development, intellectual property, genetic resources, biodiversity, biotechnology, functional foods, and bioenergy in Mexico, Canada, Chile, Portugal, the United States, and China. In Peru, he has served as Head of Renewable Energies and Director of Technology at ITINTEC; Director of Research Support, Head of the Office of Science and Technology Policy, and Director of Science and Technology at CONCYTEC. In Canada, he was the project manager for R&D at IDRC (Ottawa) and the Latin America Coordinator for the Canadian Institute of Biotechnology. In Spain, he was the Executive Director of the BioEuroLatina Association, where he led the Europe-Latin America project on Functional Foods and Biotechnology funded by the EC. In Chile, he worked at the University of Chile on the multinational biosafety project funded by the OAS.